A Law Firm Serving Your Immigration Needs Nationwide
The Attorneys You Want On Your Side
Offices in: ATLANTA, GA. GAINESVILLE, GA.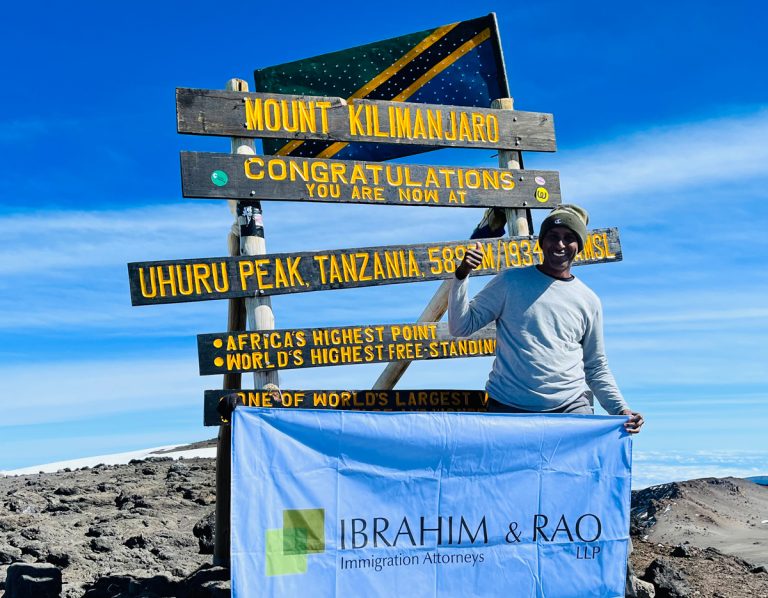 Immigration & Nationality Law
Ibrahim & Rao is a law firm serving your immigration needs nationwide. We practice exclusively immigration law. We have over fifty years of combined experience helping individuals, families and organizations through the complex immigration process. We understand the importance of trust and excellent communication that is why we make this our top priority at all times. We take pride in giving individual attention to each and every client and strive to always maintain a high standard of ethics.
Our firm handles all immigration cases with comprehensive, timely, and professional assistance. Our mission is to make the complex and confusing immigration process as easy as possible for you. We understand that immigration is more than just paperwork and navigating the Courts; we know that it is about uniting families, realizing dreams and taking advantage of new opportunities.
"We had completely given up on our case. We had attorneys in New York, Washington D.C. and even other attorneys in Atlanta who said our case was too complex and nothing could be done. My childhood friend recommended Attorney Rao who had helped him. Mrs. Rao was straightforward and honest with us, and told us she would do her best without making any promises. She reopened our deportation cases, and now I have my green card in my hand. The entire staff was professional and courteous. I recommend Ibrahim & Rao to everyone I meet!"
"I was fortunate that Mr. Ibrahim agreed to represent my brother. He worked very patiently with me, amidst logistical and time constraint challenges. He and the office representative were patient, responsive and the outcome was favorable. In fact, I sought a second opinion from another immigration attorney while deliberating on the case, and the attorney said 'Jama is a fighter'. I must add that he will be direct with you about the merits of your case from the get-go. I have since referred many friends to him, and will continue to do so."